1 ) Login to control panel
2) Go to DOMAINS area  and click on domain Setup . As Like screenshot below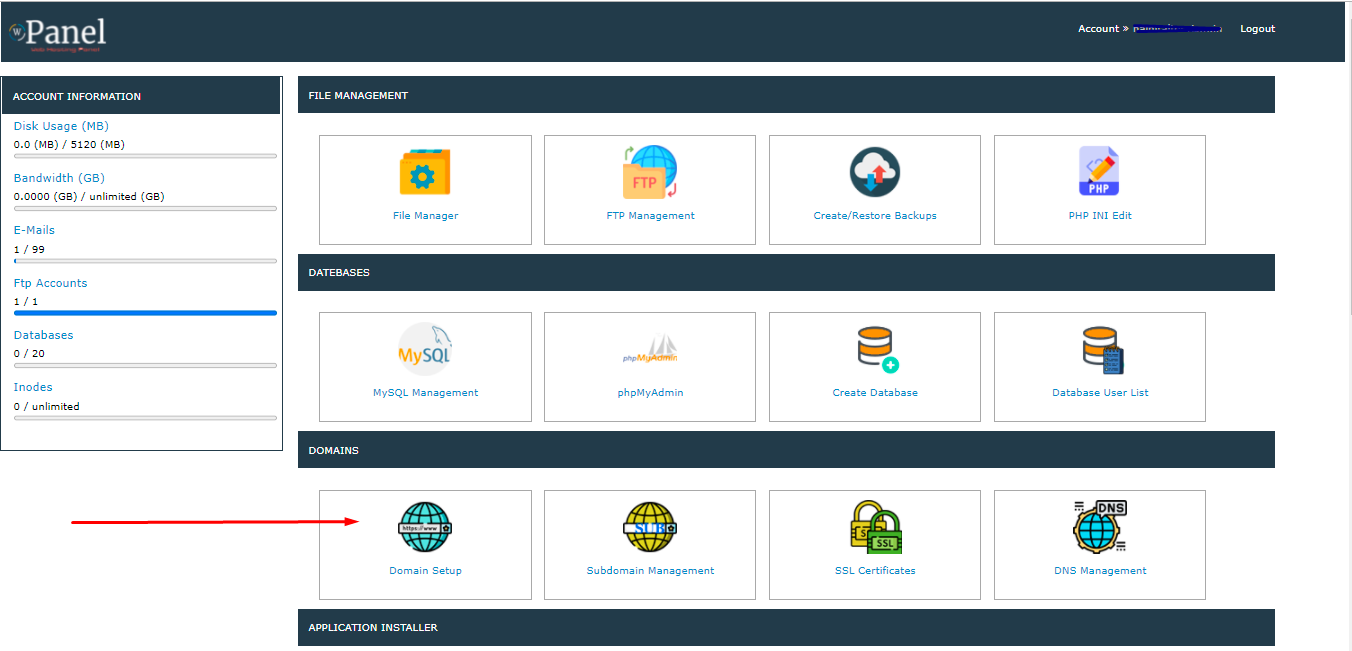 3)  Now click on + add another domain .
As Like screenshot below

4) Now enter New domain name . It will create an folder on your file manager under domains folder ( with domainname.com – as per your domain )
SO you need to upload all files under that folder -> public_html or you can install any application like wordpres from control panel.
Here is screenshot of 4th step