Let know how to unzip any zip file in CWP control panel . Its just few clicks.
When you are planning to move your website one hosting to another , You need to login your current hosting and create backup and download to your local system.  most case you will get a zip file . So you need to download zip file and upload to your new hosting .
In this tutorial we will discuss and learn how to upload your zip file and unzip under any folder on new hosting.
Login to CWP control pane.  then find out file manager and click
You can find file manager on left side bar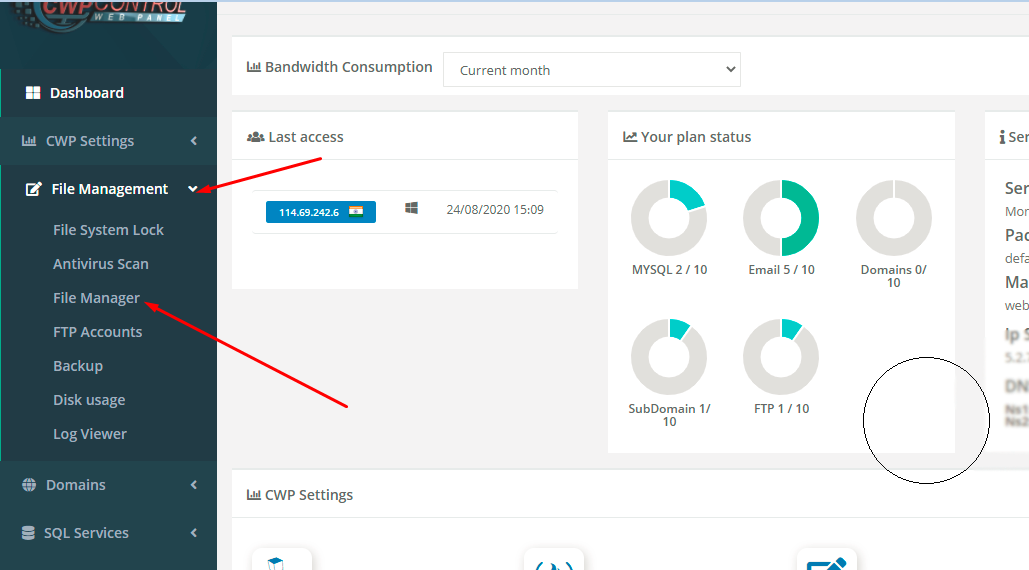 Now You can find you Zip file or upload a zip file
and click on Unzip icon right side of file .
as like screenshot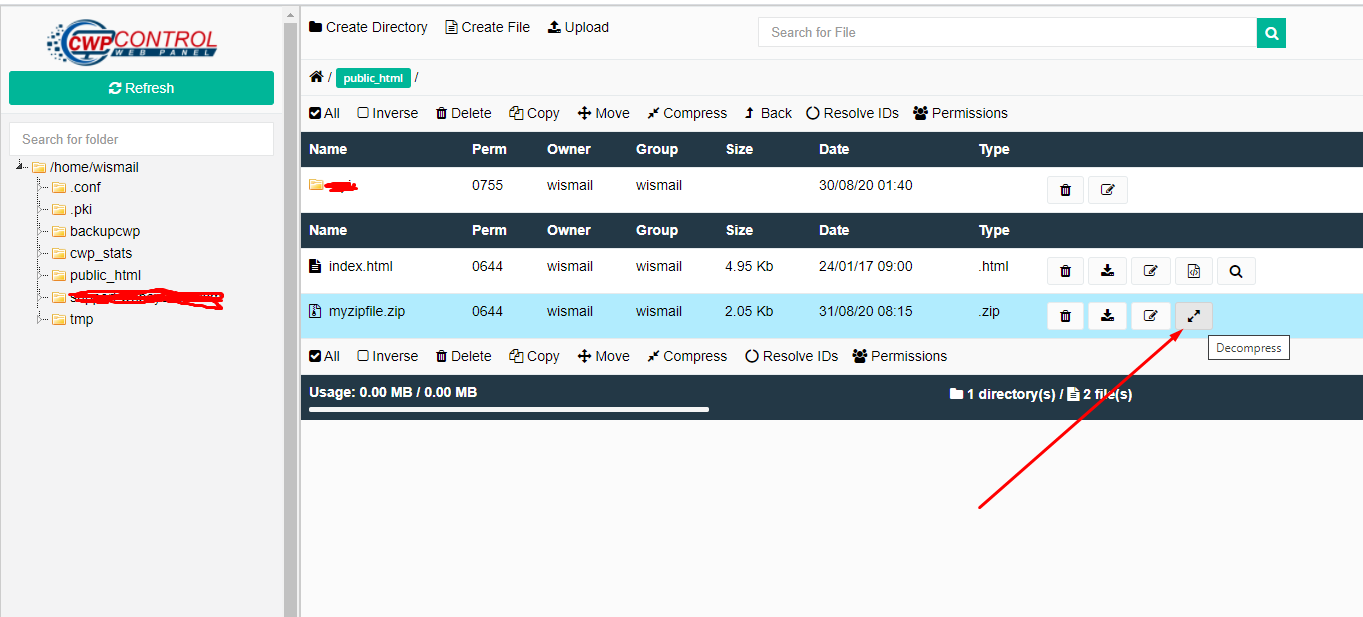 Now you know how to decompress files in CWP control panel . 
What is next . You already upload your file to CWP control panel and unzip . Now you can also upload your MySQL via phpmyadmin.
here some more tutorial .