Its very easy to create email account in CWP
Please follow steps below
Step 1 login to cwp account
Step 2 Find Email account
As Like screenshot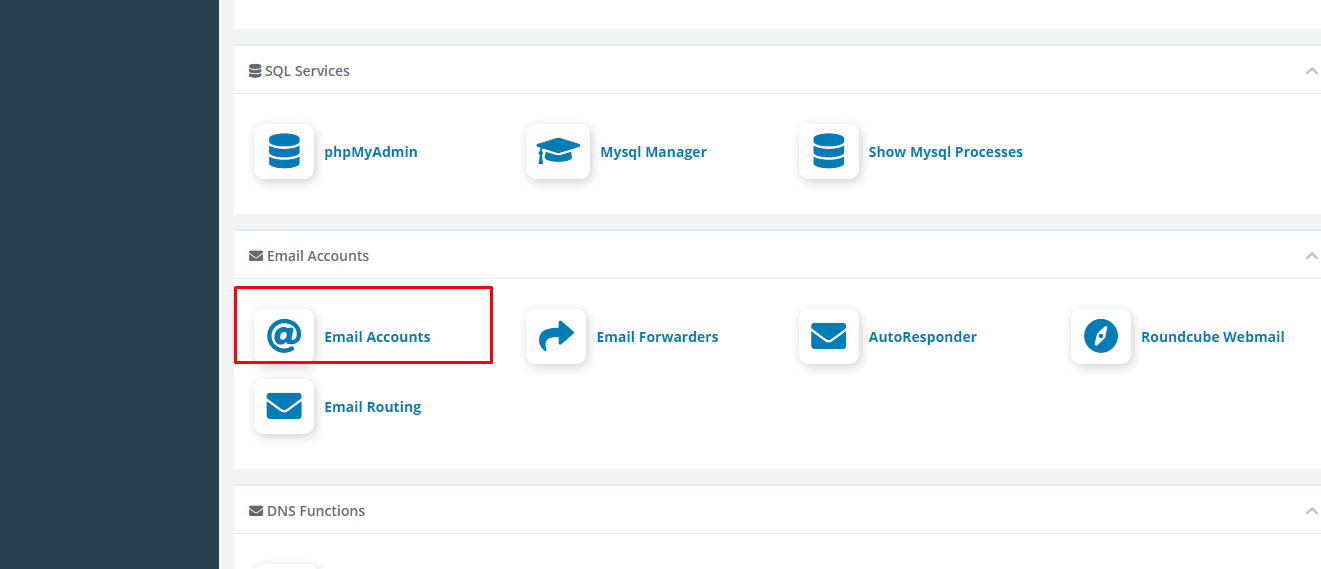 Step 3 : Click on Email account , It will come a next page of list of email address and option to create new email account .
You need to click on Add new mailbox . as like below screenshot .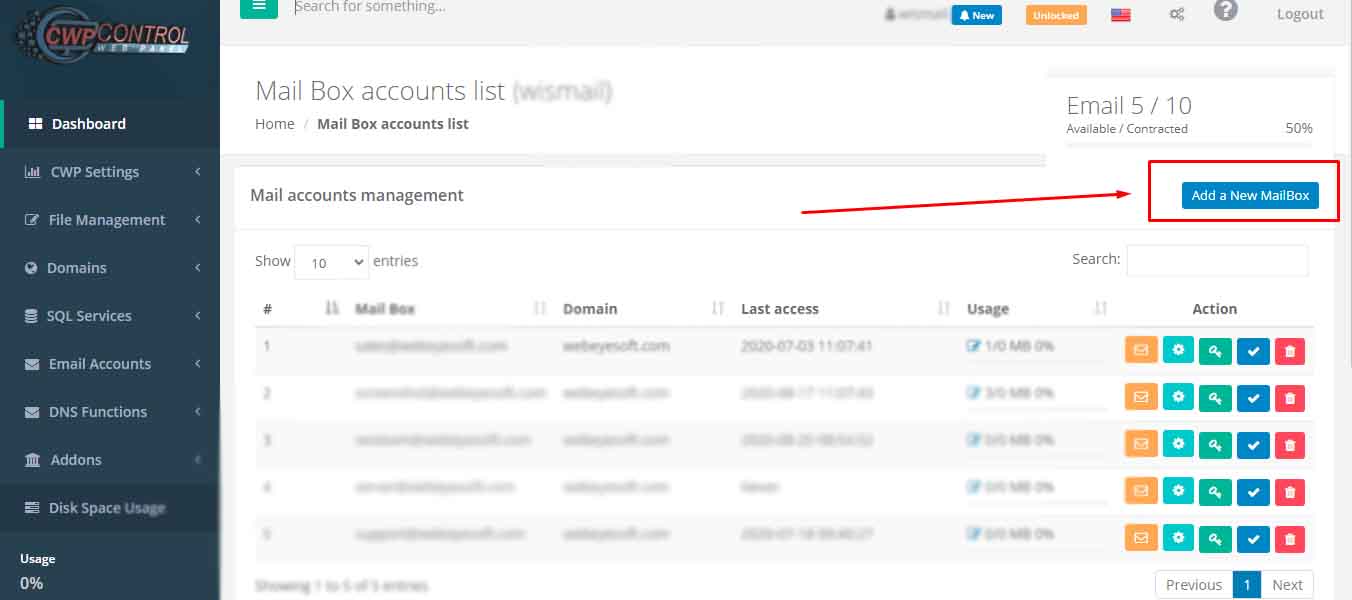 Step 4: when you clicked on this button . A popup will come to create email account .
You need to enter your email name to create and select domain from drop-down . and set password and click on Add button
As like below screenshot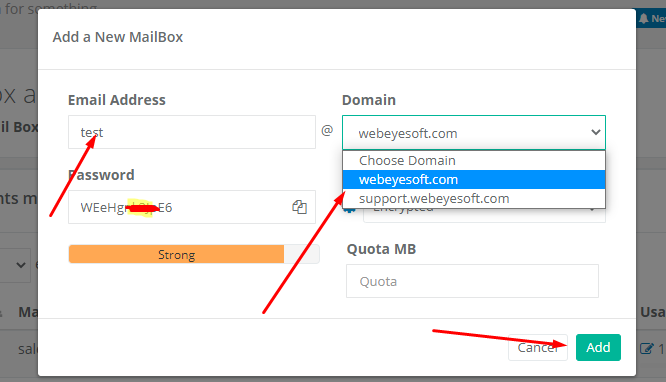 Now You can login and send mail from your website
like below url
www.yourdomain.com/webmail/