Now days , It easy to change php version as per your requirement.
You need to do few step to change php version in CWP panel for a website.  Below you can find step by step with Image ( Screenshot's )
Step 1. Login Control panel  ( User Panel ) ( Find your username password )
Login your control panel then scroll down and find out php Selector tool . Then click PHP Selector  to change php version.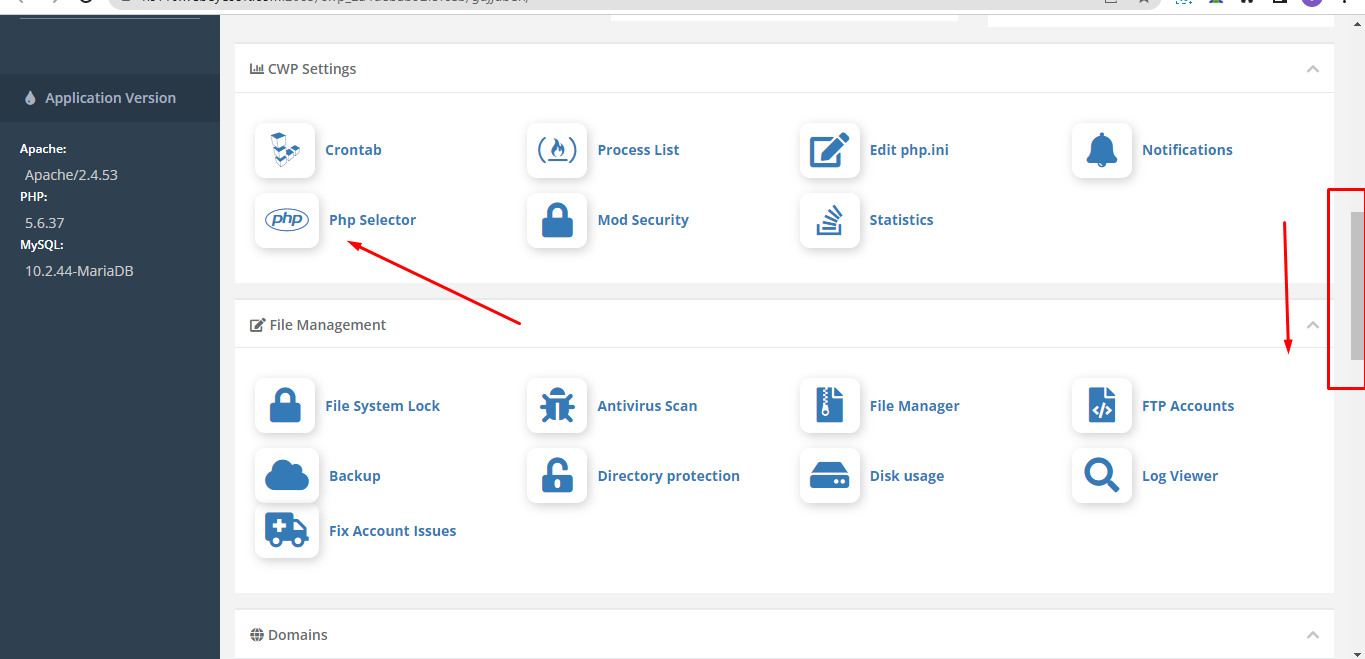 Step 2. Change PHP Version from PHP Selector tool in your CWP panel .
last step to change php . Just wait to load full page of PHP selector tool . Then select your domain from Domain Dropdown  -> Now select PHP version from Available Php versions dropdown as per your  requirement. and finely click on Update Version