You can check and change MX records and Email routing for domains pointed to web eye soft  .
if you need to update for other provider , please  follow steps .
1. Log into your cPanel, navigate to Domains section > Zone Editor menu:

2. Click Manage next to your domain:


3. Go to the MX tab:

The default MX record for all hosted domains is mail.yourdomain.tld:

If you would like to use a third-party mail service for your domain, you need to:
1. Remove existing MX records for your domain:

2. Add a new MX record(s) using the Add Record button:

3. Set Email Routing to Remote as described below.
Email Routing for Basic Theme
Log into your cPanel, go to Email section > Email Routing menu:

By default, Email Routing is set to Local for all hosted domains: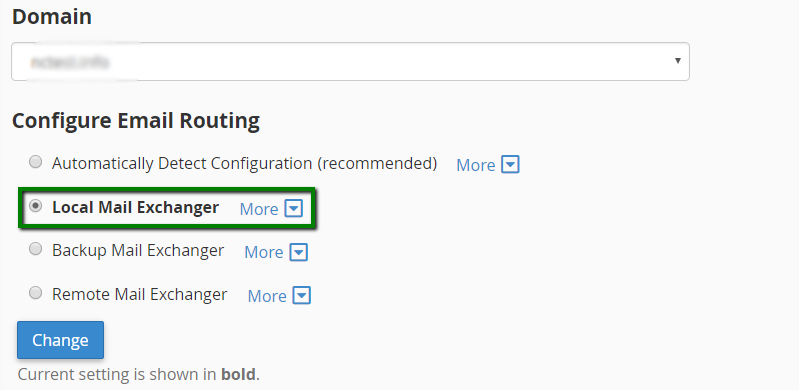 In order to use a third-party email service, you need to change it to Remote and click Change: