Install SSL from cPanel Free of cost
You need to have cPanel login details or you can login via your client area . Login Client Area
Click on my service
Please update nameserver before install SSL

Note: DNS propagation will take few hours 5-10 . But it can take upto 48hours as per world networking system ,

Select your service for login to cPanel

Click on login Button on left side

Now You need to find SSL on cPanel search bar.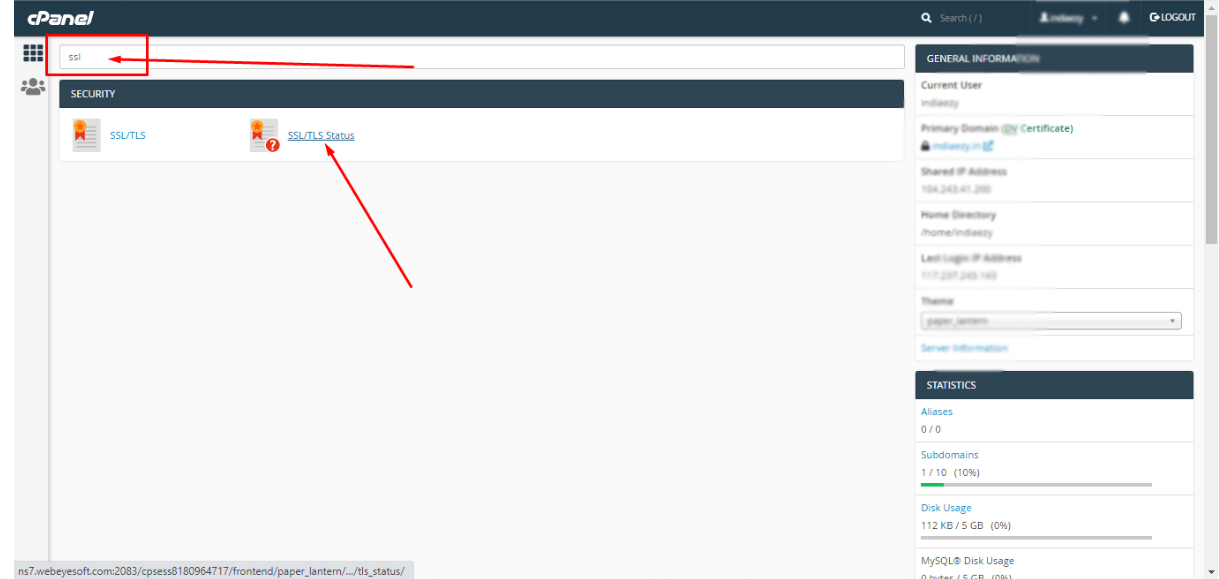 Select domain ans click on run ssl .